Taoiseach has committed that the government, as a shareholder in ESB, will use the company's profits to mitigate the energy cost of households and businesses.
Speaking at Co Clare today, Michel Martin said that since the government is the shareholder of ESB on behalf of the Irish people, it has the ability to recover the money through dividends.
The ESP Group reported a significant increase in its first-half profit on the back of higher energy prices in international markets and higher consumer bills.
According to the group's semi-annual results, earnings after taxes and exceptional items amounted to 390 million euros.
This was more than triple the €128 million profit it made in the same period last year.
Given the scale of profits against the backdrop of the energy crisis, he said that the government can look forward to much higher profits than it was before the crisis.
This greater return could be used to support efforts to reduce pressures on families and protect jobs, he said.
But he also said the government has a surplus at the end of the year that will provide "firepower" in the medium term to enable it to help people who need help due to high electricity bills, high energy costs and general inflation now part of the economy due to the war on Ukraine.
This added to the huge problems in the rest of Europe due to the gas supply problems that resulted from the war and the economic pressures caused by it, he said.
Meanwhile, Tanist said it was "right and appropriate" for the government to recoup some of the big profits earned by energy companies.
Leo Varadkar said in the case of ESB, the government has some options to do this including through a windfall tax or getting bigger profits from the company.
"We will use this money to cut costs for families and businesses and that's what we intend to do," Varadkar said.
Taniste also said that the way electricity is linked to the price of gas needs to change and is being worked on at EU level which will eventually help lower energy bills.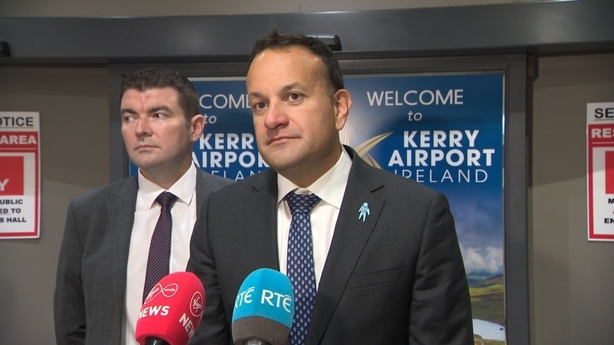 Varadkar also said that an "expansionary budget" would not lead to a further rise in inflation, although he acknowledged that this happened during the Celtic Tiger period in the mid-2000s.
"I think we're actually in a completely different situation now," Varadkar said.
"Interest rates are going up, which means credit will be more expensive for people and billions of euros are leaving the country every year because we have to buy all our oil and gas from abroad.
"We're seeing billions out of the economy for that reason and that's why I think if we stay within the parameters of what we've set, the expansionary budget will not be inflationary."
A windfall tax for every EU country to decide – McGuinness
Earlier, the European Commissioner for Financial Services and Financial Stability and the Capital Markets Association said that imposing an unexpected tax on energy companies in Europe is a tool that member states must implement themselves.
Mered McGuinness said each member state "must calculate its own numbers".
Speaking on RTÉ's Today with Claire Byrne, the commissioner said: "What we have is a tool, not a budget for each Member State. Then it is up to the Member State to calculate their own numbers.
"The whole idea behind this is that at a time when households and businesses are already struggling with astronomical energy bills, and those companies that produce renewables are making huge, unexpected profits…is to redistribute those companies within the system.
"So it is up to each member country to calculate what might be there, but it will be important in all member countries because it means that instead of the price continuing to grow, there is now a mechanism to say further, there is going to be a redistribution of payments."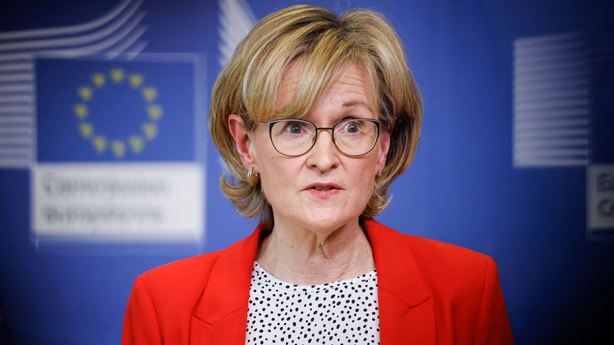 The commissioner also said that EU member states are encouraged to direct support to vulnerable families and businesses, and that equity and equality must be employed.
"You have to analyze whether or not the price ceiling is going to hit it, so targeting makes the difference," she said.
"If everyone gets the same amount, there are questions about fairness and fairness.
"In this crisis, we encourage member states to consider targeting support for families and businesses that need it most."
Energy credits are 'part of the solution' – Coveney
Foreign Minister Simon Coveney said energy credits would be "part of the solution" to rising energy costs the government is considering in the 2023 budget.
Speaking on RTÉ's Morning Ireland, Coveney said "nothing was left out" when asked if he was in favor of capping power or credits.
"I don't think you can rule out either of them," he said. "But for sure, energy balances will be part of the solution."