Connacht, Munster and Leinster have announced new signings to kick off the opening matches of the BKT United Rugby Championship, while Ulster senior signing Jeff Toumaga-Allen will appear on the bench for Saturday's first game of the season.
Ulster and Connacht meet at Kingsban for the first Interpro game of the new season, and Ulster coach Dan MacFarland has resisted the desire to include any of the newcomers in it from the start.
Alan O'Connor takes command of the second row row in the absence of Ian Henderson and his co-owners Sam Carter at the lock.
Toomaga-Allen is the only new Ulster signature to participate, and will complete Marty Moore off the bench, with Moore joined by Eric O'Sullivan and Tom Stewart in the front row.
With Nick Timoney deferred due to IRFU player management regulations, brothers Rhea, Marcus and Matty started on the wing, on either side of David McCann.
An injury knocks John Kony out of the opener, so Nathan Duake teams up with Billy Burns at centre-back, with seasoned duo Luke Marshall and Stuart McCluskey at centre.
Jacob Stockdale (below) makes his first competitive game since the first round of the 2021/22 season, starting on the left wing, while Rob Balcon and Stuart Moore complete the squad.
Connacht included three of their new signings in their first XV, including Peter Dooley, Josh Murphy and Byron Ralston.
Dooley packs with Dave Heffernan and Jack Aungier in the front row, while Gavin Thornbury leads the county for the first time in the lock, joining Leva Fifita in the second row.
With Cian Prendergast unavailable, former Leinster man Murphy comes on the blind side, with Conor Oliver and Paul Boyle completing the back row.
Conor Fitzgerald gets a rare first-half start due to an injured Jack Carty, joining Kieran Marmion, with Tom Farrell and Tom Daly sharing the middle.
Ralston, who joined Connacht from Western Force in Australia, started at the right wing position, with Tiernan O'Halloran and John Burch playing at full-back and left wing respectively.
Andy Friend is in line to make two more appearances off the bench, with David Hokshaw and Shamus Hurley-Langton among the benches.
Ulster rugby: Stuart Moore; Rob Balcon, Luke Marshall, Stuart McCluskey, Jacob Stockdale; Billy Burns, Nathan Duack; Eric O'Sullivan, Tom Stewart, Marty Moore; Alan O'Connor (Captain), Sam Carter; Matti Rea, Marcus Rea, David McCann.
Alternatives: John Andrew, Callum Reed, Jeff Toumaga Allen, Cormac Izuchocco, Jordy Murphy, David Shanahan, Angus Curtis, and Aaron Sexton.
Connect Rugby: Ternan O'Halloran, Byron Ralston, Tom Farrell, Tom Daly, John Burch; Conor Fitzgerald, Kieran Marmion; Peter Dooley, Dave Heffernan, Jack Unger; Gavin Thornberry (captain), Leva Vivita; Josh Murphy, Conor Oliver, Paul Boyle
Alternatives: Dylan Tierney Martin, Dennis Buckley, Sam Ello, Niall Murray, Shamus Hurley-Langton, Kaolin Blade, David Hokshaw, Oran McNulty
---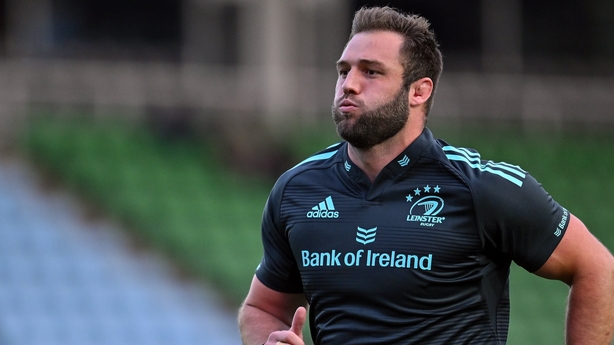 Jason Jenkins (above) and Charlie Ngatay will make their Leinster debut against Zepre on Saturday, Live on RTÉ2 and RTÉ Player From 12:30 p.m. (1:00 p.m.).
Jenkins co-stars Ross Moloney in the second row while Ngatai is named in the middle alongside Jimmy Osborne.
Ron Keeler and Dave Kearney entered the starting line-up after recovering from injury, while fellow Ireland international Will Connors could make his first appearance since February after being named to the bench, with Leo Cullen opting for a six-to-two split.
Joining Connors among the substitutes is Ciaran Frawley, with Ross Byrne favoring the outer half.
Leinster: Max O'Reilly; Rob Russell, Jimmy Osborne, Charlie Ngatay, Dave Kearney; Ross Byrne, Luke McGrath; Ed Byrne, Ronan Kelleher, Michael Alalatuwa; Ross Moloney and Jason Jenkins; Rhys Ruddock (Captain), Scott Penny, Max Degan.
Alternatives: John Mackie, Michael Milne, Fakh Abdul Ladzi, Brian Denny, Alex Soroka, Nick McCarthy, Kieran Frawley, Will Connors.
---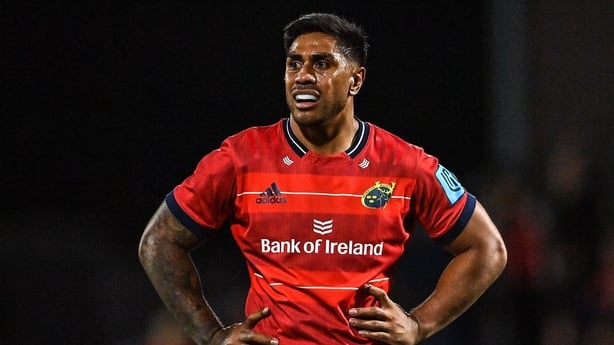 Graham Rowntree gives Malakai Fekitoa (above) his competitive debut as a New Era Monster begins at Cardiff Arms Park.
Fekitoa forms a central partnership with Chris Farrell while Ben Healy gets a nod on the outer half ahead of Jack Crowley, with half of Paddy Patterson set to make a second Monster start.
Ireland's brokenhearted Dave Kilcoyne could make his first appearance since February after recovering from a neck injury. Kilquin was selected to the bench alongside long-term injured teammate John Hodnett.
Keynan Knox starts off in the top head brace, and packs up alongside Niall Scannell and Josh Wycherley, while Jack O'Donoghue's side captain takes over from the blind side.
Stephen Archer, Mike Haley and Simon Zeppo have all been excluded from the trip to the Welsh capital. Archer recovering from a blow, Haley reports a stiffness this week while Zippo is out due to illness.
Monster: Shane Daly; Calvin Nash, Chris Farrell, Malakai Fikitua, Liam Combis; Ben Healy and Paddy Patterson; Josh Witcherley, Niall Scannell, Keenan Knox; Jane Klein, Finen Witcherley; Jack O'Donoghe (Captain), Alex Kendelin, Jack O'Sullivan.
Alternatives: Diarmuid Barron, Dave Kilquin, Roman Salanoa, Tom Ahern, John Hodnett, Neil Cronin, Jack Crowley, Rory Scannell.
Listen to the RTÉ Rugby podcast on Apple PodcastAnd the SoundcloudAnd the spotify or Wherever you get your podcast.
Follow the BKT United Rugby Championship 2022/23 via RTÉ Radio, Television, RTÉ.ie/Sports and the RTÉ News app.
Watch live coverage of Cardiff v Munster and Zebre Parma v Leinster (September 17) on RTÉ2 and RTÉ Player.