While the well-suited Dave Kilcoyne will likely be Monster's main man in the loose prop this season, the next place on the queue looks wide open.
It's a head-to-head confrontation between Josh Witcherley and Jeremy Logman, with the former getting an early chance to put his flag on the ground tomorrow afternoon against Cardiff. (Live on RTÉ 2 and RTÉ Player).
Wycherley kicks off his season opener at Arms Park, where Kilcoyne returns from a long-term injury off the bench, the unlucky Loughman he missed.
Separating Logman from Witcherley is difficult. Logman had 21 games last season twice over Witcherley, although it was the latter who got the big starts in both the URC and Champions Cup in the final third of the season.
And although 23-year-old Witcherley earned his first international recognition this week and was named to Ireland's budding squad for his tour of South Africa, Logman appears to be favored by Andy Farrell, having been called up to the broader squad during the nations Six, before influencing the first black Maori during the summer.
"It's a new season and you want to move on and obviously nothing is guaranteed so you have to prove yourself again and push yourself into the team," Witcherley said ahead of tomorrow's season opener.
"So it's exciting, it brings new competition, it pushes everyone forward from the start and it's great, I think, for the team.
"I suppose through injuries and that I was lucky to get a lot of play, especially towards the end of the season.
"I think you're entering a new season, with a few new coaches, just hype to start working again this year. You can just do the process like you did last year and see where the season takes you."
The younger brother of Munster lock Fineen, Josh made his debut at Munster against Cardiff tomorrow in October 2020, but his real introduction to the county fans came in their dramatic 39-31 victory over Claremont Auvergne in December.
The 21-year-old was thrown into the deep end of a Monster start for a third time, and recovered from a wobbly opener to play a crucial role in the comeback triumph.
"It was great. The day before I was told I was going, that way I was lucky that I didn't have time to think about it.
It was just 'it had to be done' and yes it was a shaky start but I kind of came at the end but maybe it was a confidence booster at the time but I suppose you have to keep moving forward every time You get a chance to play as well."
Now in his second season as a full member of the first team, the former U20 Six Nations Grand Slam winner says he's aiming to improve his work on the group, while juggling changes around him in the county.
New coach Graham Rowntree and defense coach Dennis Lemmy both talked about the increased cadence they've brought into training, and Witcherley said it was a welcome change.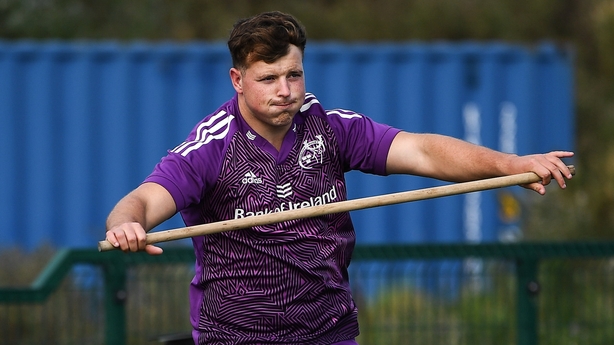 "I think in the majority of areas, there are always improvements to be made. And as you go through the season, you try to pick them up as you go.
"Yeah, I suppose working with Graham for the last couple of years now, really getting to know his technique and seeing that come a little bit more this season. But we really enjoy the way we're trying to play and trying to train. We're training with a different kind of style, yeah, really enjoying it. And I'm working under the boys at the moment.
"I think maybe we're training a little bit faster, and we're training a little bit differently than we used to. I'm not saying if that's a bad thing or a good thing, but I'm really enjoying it. I'm enjoying its rhythm and the way we're playing at the moment."
"We haven't really talked about trophies or any of that. I think we're going to take it week by week and just try to get better every week. That's kind of our main goal. Just keep pushing every week to be competitive at the end of the season and go from there.
"Right now, it's just about committing to the process every week and building on it every week.
"There hasn't been a lot of talk about the end of the season," he added. "It's now, really, and it's moving forward now."
Listen to the RTÉ Rugby podcast on Apple PodcastAnd the SoundcloudAnd the spotify or Wherever you get your podcast.
Follow the BKT United Rugby Championship 2022/23 via RTÉ Radio, Television, RTÉ.ie/Sports and the RTÉ News app.
Watch live coverage of Cardiff v Munster and Zebre Parma v Leinster (September 17) on RTÉ2 and RTÉ Player.